Sylvi
Sylvi by Steelcase
The Sylvi lounge system invites people to get creative with its angular style and remarkable range. Designed with performance in mind, Sylvi provides privacy, postural support and connection.
Work Every Angle
The Sylvi lounge system invites people to come together and get creative with its upbeat, angular sense of style and remarkable range. Designed with performance in mind, Sylvi provides the privacy, postural support and connection people need to be productive.
Creative Configuration
Achieve a remarkable range of ganged and freestanding configurations. Sylvi rectangular and wedge lounges combine with Sylvi tables to encourage social and creative work.
Sylvi's signature shapes and angles enable unique applications, including a firepit-like circle, a serpentine setting and a modern café booth. Seating and tables gang side to side or front to back to make designing inspired 360° configurations simple.
Scalability is key to success in the open plan. With Sylvi, you can think big – and small. Transform a sprawling common area or optimize a compact hallway nook. Sylvi creates destinations for collaboration and connection that fit your goals and your floor plan.
Canvas for Expression
Clean, angular design and timeless appeal makes Sylvi feel at home almost anywhere: a bustling student center, a vibrant café, a quiet library corner, a creative hub in the open office.
With its simple form and waterfall edge, Sylvi spotlights your style and makes the most of your material of choice. Go bold with pattern and texture. Or subtly blend with the surrounding setting. Versatile Sylvi sets you free to create the statement, brand and culture you envision.
Privacy, Posture + Power
Sylvi offers comfort that works, empowering people to perform at their best. Back panels can be added to a variety of Sylvi configurations to define a setting, create a space within a space and add visual privacy so people and teams can focus. Low enough for open site lines yet high enough to create enclosure, the angled panel design feels inviting to passersby while creating intimacy for conversations.
The seat and back of each Sylvi lounge come together at an angle carefully calibrated to provide real support for informal working postures. Add a ganging table or a round lolli-top table to create a landing place for technology and personal belongings.
Modular outlets make it easy to plug in and charge up devices. Power simply and seamlessly spans across ganged lounge applications with a single infeed. Just configure and connect.
Product Range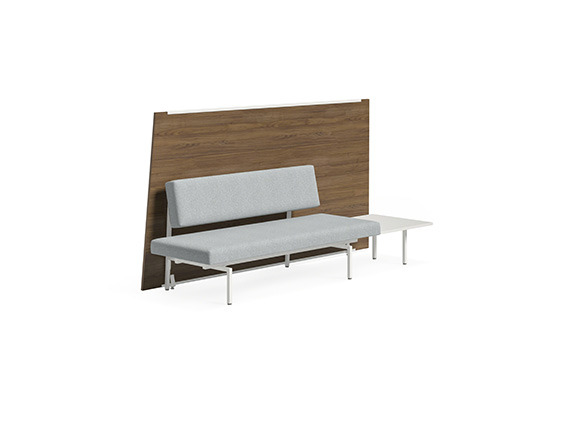 Sylvi Rectangular Lounge, Back Panel, Ganging Table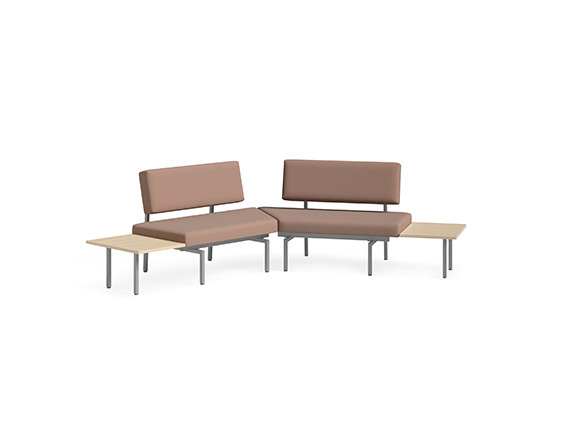 Sylvi Wedge Lounge, Rectangular Ganging Table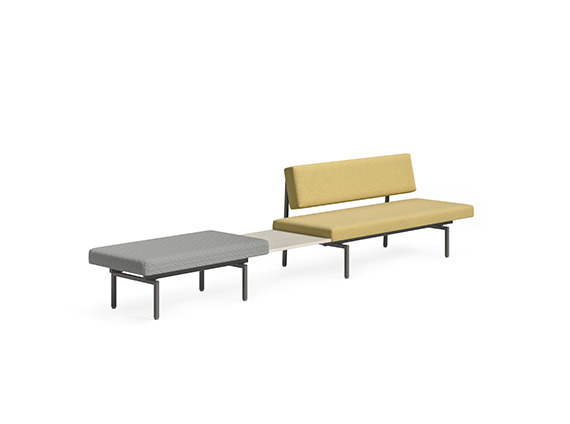 Sylvi Rectangular Lounge, Bench, Square ganging table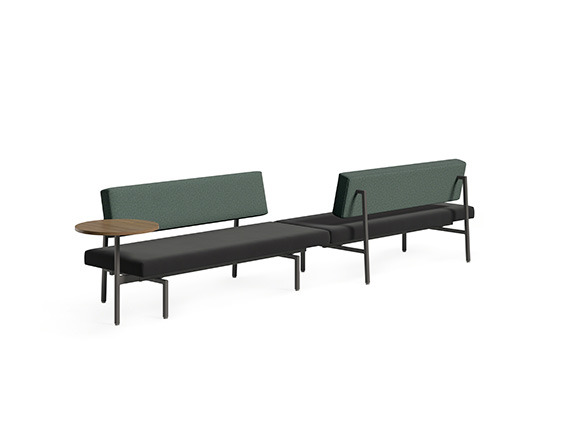 Sylvi Rectangular Lounge, Lolli-Top Table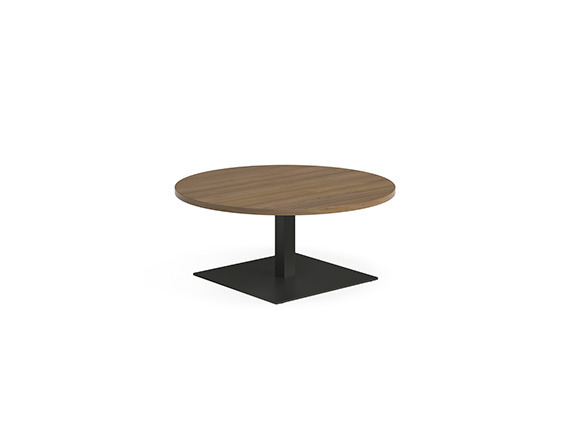 Sylvi Round Occasional Table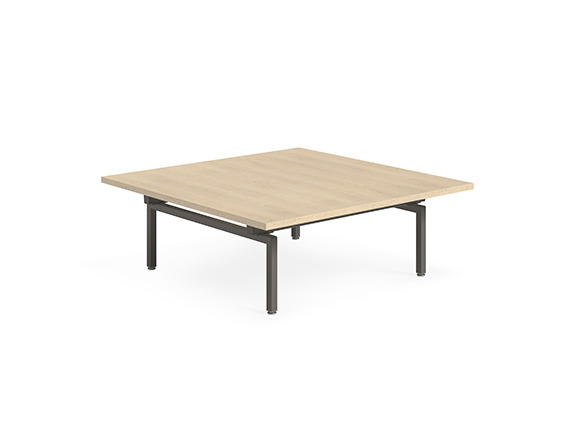 Sylvi Square Occasional table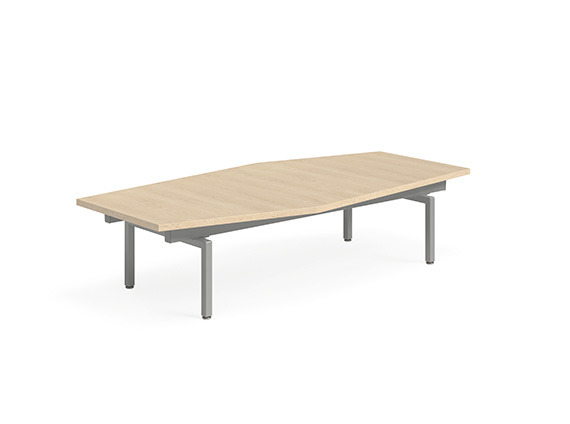 Sylvi rock occasional table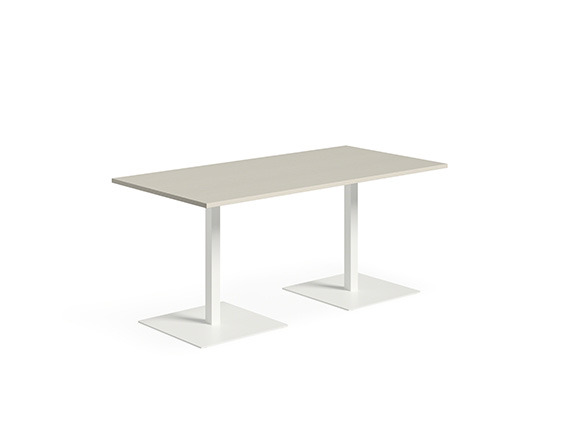 Sylvi Collaborative Booth Table