Node
Node
The Node chair is mobile and supports all the ways students learn. It's designed for quick, easy transitions in the classroom, and to support learning modes across the campus.
A Smart Solution
Node school chairs are highly mobile —a quality that translates directly into classroom performance. After all, a lesson plan can be carried out more effectively when seating is arranged and rearranged effortlessly.
Features
Base
The base of Node provides choice and versatility to meet the needs of different spaces and students. Options include the five-arm and tripod base with casters and a swivel seat for quick and fluid movement and for storing of personal belongings.
Seat
The seat of Node is an easy-to-maintain flexible solution. For elevated comfort and aesthetics, Node offers an attractive cushion seat—perfect for long stretches of sitting in the classroom, lounge or student common areas.
Worksurface
The Node chair has an adjustable worksurface, providing a perfect fit for students of all shapes and sizes. The Node chair's worksurface can be swung out or be pulled in to accommodate students for maximum comfort.
Education Space Types
In the Classroom
Node takes passive space and makes it active, because when students can constantly move around, they're more interactive, collaborative, comfortable and engaged.
All Around Campus
With expanded choices for added versatility, Node is a natural fit in cafés, libraries, lounges, student common areas—all the places where personalized learning experiences happen.
Product Range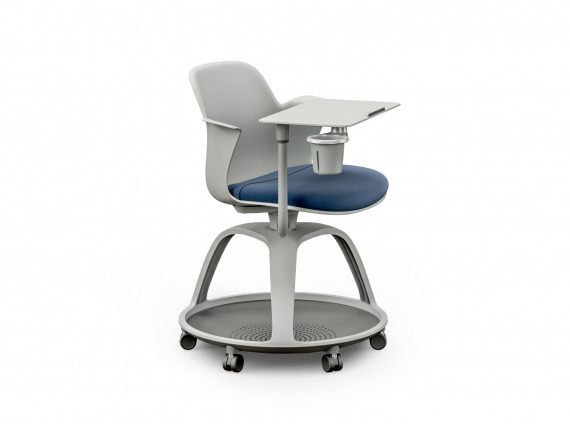 Tripod Base with Worksurface
Tripod Base without Worksurface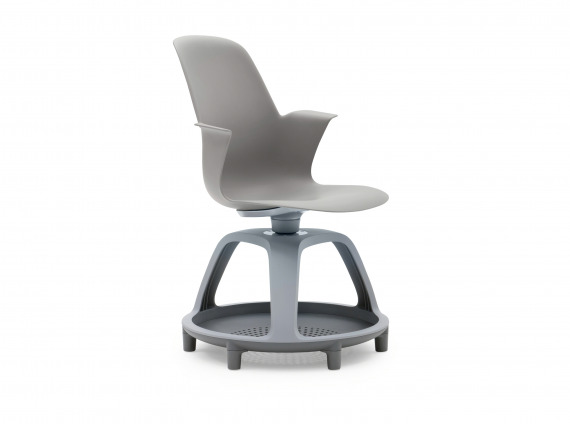 5-Arm Base with Worksurface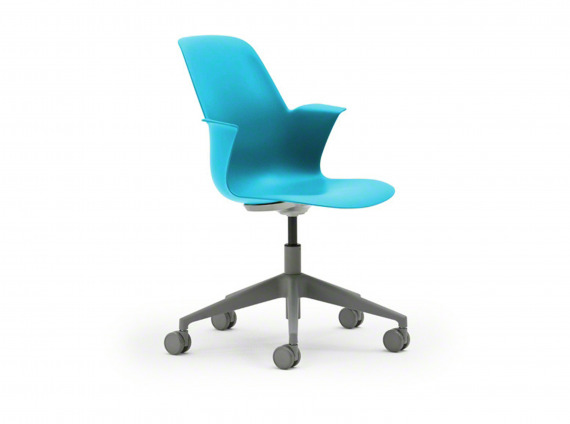 Five-Star Base without Worksurface